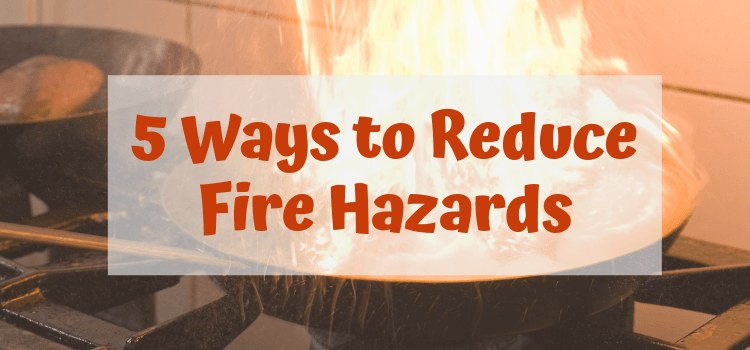 Home fires can happen at any time of year.  Here are five ways to reduce fire hazards in your home:
When cooking on the stove, stay in the kitchen.  Do not leave the kitchen or if you do leave the kitchen, turn off the stove.  According to the

NFPA

, unattended cooking was the leading cause of cooking fires and casualties.  

Clean your outdoor grill.  According to the

NFPA

, the grill had not been cleaned in roughly one-quarter of the fires.  

Replace frayed wires, untangle electrical cords and never plug a power strip into another power strip.  

Heating season will be coming this fall.  Remember the three foot rule when you use space heaters — keep combustible objects at least 3 feet away from them.  

Clean your chimney.  According to the

NFPA

, the leading factor contributing to home heating fires (27%) was failure to clean, principally from solid-fueled heating equipment, primarily chimneys.  
We wish each of our readers a safe, fire-free fall.  For more ways to reduce fire hazards in your home, go this NFPA website:  https://www.nfpa.org/Public-Education/Fire-causes-and-risks/Top-fire-causes