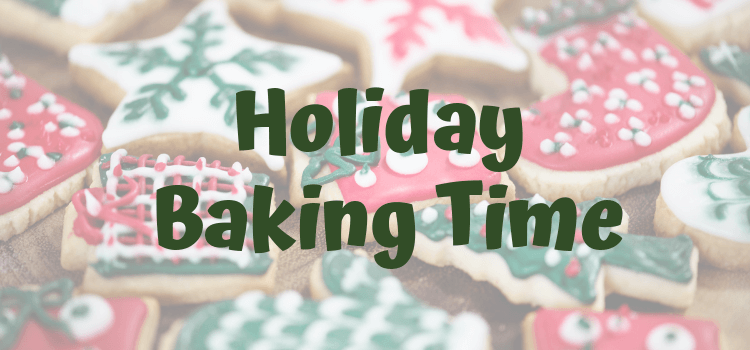 Ahh, December.  This is the month of holiday baking and what fun it is to have that special fresh baked cookie scent throughout your home. Yes, there are candles that try to replicate that bakery smell, but there is nothing like making cookies in your kitchen for the holidays.  
What are your favorite holiday cookies?  Frosted sugar cookies? The peanut butter blossoms with a Hershey Kiss in the middle?  Crescent-shaped cookies shaken in powdered sugar once they are cooled off?
What about other baked goods besides cookies?  Fudge perhaps. Or Oreo Cookie balls? Simple things like dipped pretzels are fun to do as well.  
No matter what you bake (or make) in the kitchen this holiday season, we hope your time is filled with not only that wonderful cookie smell, but also filled with good memories too.  Whether you are baking with loved ones or gifting your holiday baked goods to others, it's those memories that are such fun to reflect back on this time of year.