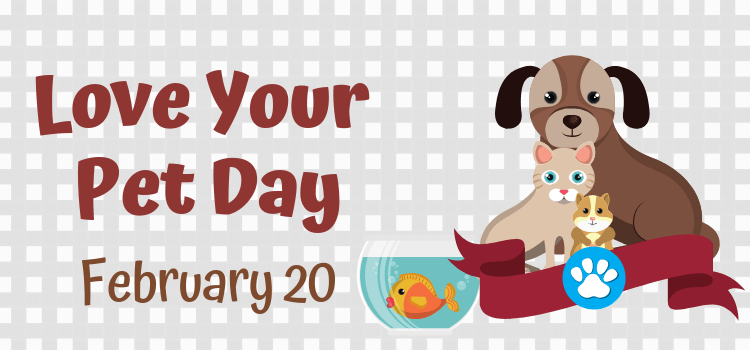 Today is National Love Your Pet Day, as if we don't love our pets most other days of the year, except that one day (you know what they did). Regardless of the tough days, most days with pets are full of snuggles, fetch, fun, and love. Today we get to love our pets a little extra and show them just how much we care by giving them extra treats or buying a new toy.
There are tons of ways to show your pet you care. Even if you don't have a pet, you can visit a shelter and spend some time with those animals so that they can be a pet for a day. Take them for walks or donate food or treats to help out the shelter.
Do you have a dog?  If so, this next insurance related tip is for you.  You can help your dog reduce the risk of biting someone with these recommendations from the ASPCA website, like spaying or neutering your dog, socializing your dog, taking your dog to humane, reward-based training classes and making your dog a part of the family.
No matter what type of pet you have, we hope you enjoy this special day together!