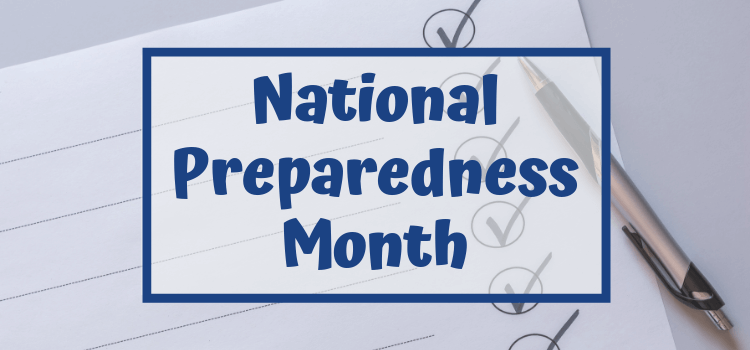 September is National Preparedness Month.  FEMA and the Ready.gov website share not only this year's theme "Prepared, Not Scared", but several tips on how to be prepared for a disaster.  In this blog post, we are going to focus on a few items related to homes our readers may find helpful:
Most homeowners' and renter's insurance does not cover flood damage.  You can learn more about flood insurance at

www.floodsmart.gov

.  Talk to your agent about your home insurance or renter's insurance policy and see if flood insurance is something you should purchase to protect your home and contents in case of flood.

Prepare now for a disaster by snapping photos of important documents and personal belongings.  Having a home inventory can help immensely in filing a claim.

Review your fire escape plan with everyone in your home and have a fire drill in your home at least twice a year.  

Have an emergency kit in case there is a power outage.  Have enough food, water and medications for at least 72 hours.  You can view a list of items for your kit at

www.ready.gov/kit

.

Check-in with neighbors to see how you can help each other before or after a storm.  And don't forget elderly friends and pets.
For more information on National Preparedness Month, go to https://www.ready.gov/september.  Have a safe fall!