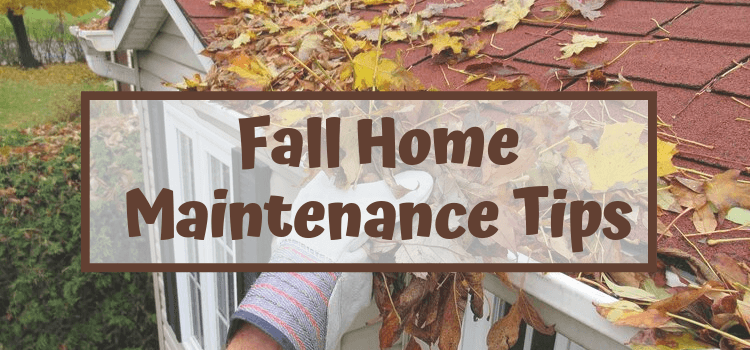 Fall is upon us and that means it's time to prep your home for cooler temperatures and winter weather like snow and ice.  HomeAdvisor's website offers the following fall home maintenance tips:
Clean gutters and downspouts to prevent build-up of leaves and debris.  

Ensure that water drains properly and does not pool.  The pooling water can cause damage to foundations, driveways and walkways.  

Check seals of windows and doors to prevent drafts and lower home heating costs.

Replace the filter in your furnace.

Have a professional inspect your heating system.

Ensure that your pipes are well insulated to prevent them from freezing and bursting.

Know where your water shut-off valve is in case the pipes do freeze.

Have a professional inspect and clean your chimney to prevent dangerous chimney fires.

Trim any tree limbs that are close to power lines or the roof of your house.  Heavy snow and ice can cause damage to your home.
We hope you find these tips useful and have a great fall!