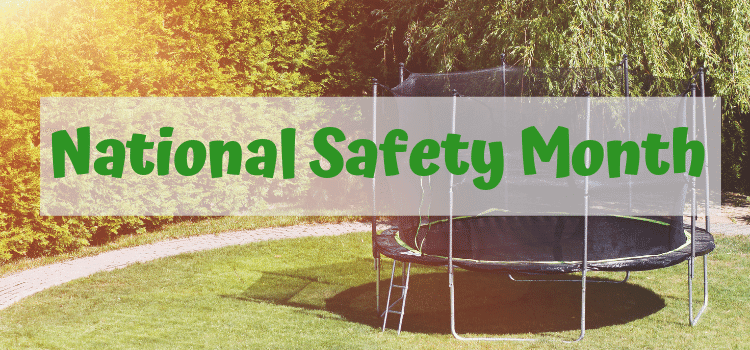 June is National Safety Month and so we thought it would be appropriate to share some summer safety tips for our clients.
Grilling Safety:
The National Fire Protection Agency (NFPA) suggests the following tips to prevent a fire:
Keep grills clean.

Place grills well way from the home, deck railings, out from under eaves and overhanging branches.

Never leave your grill unattended to reduce the risk of fire.
Pool Safety:
The Pool Safely website provides these tips to be safe in and around the water:
Never leave a child unattended in or near water.

Teach children how to swim.

Teach children to stay away from drains.

Ensure all pools and spas have compliant drain covers.

Install proper barriers, covers and alarms on and around your pool and spa.

Know how to perform CPR on children and adults.
Trampoline Safety:
The Consumer Product Safety Commission's website offers the following tips on trampoline safety:
Allow only one person on the trampoline at a time.

Trampoline enclosures can help prevent injuries from falls.

Place the trampoline away from structures, trees and other play areas.

Children younger than 6 should not use a full-size trampoline.

Supervise children who use a trampoline.

Do not use if there is high wind because the trampoline can shift, move or blow away.

Inspect the trampoline regularly to make sure nothing is missing and there are no rips or tears in the pad.
We hope you find these tips useful and not only have a safe June but a safe summer!