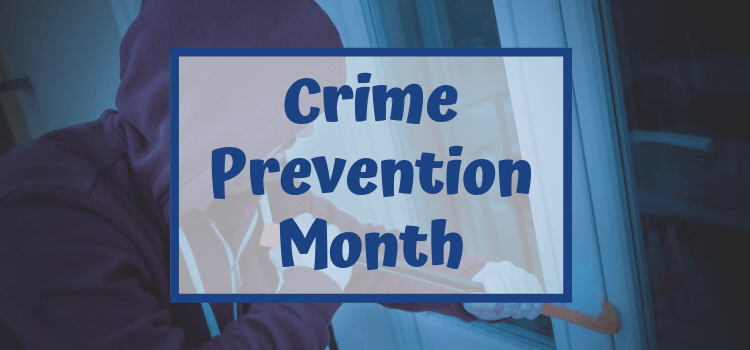 October is Crime Prevention Month and in this blog post we will discuss ways to secure your home and deter theft.  
Use an alarm system.  Not only is it a deterrent to thieves, but many systems alert local law enforcement in the event of a break-in.  

Install motion sensors.  These lights can deter thieves because they will not want to be seen.  

Keep a clean yard.  Overgrown bushes and trees can be perfect hiding spots for thieves.  

Change your locks.  Have you recently moved into a new home?  Change the locks on all exterior doors.  

Keep doors and windows locked.  This simple task can make it more difficult for intruders to break-in to your home.  

Don't advertise an absence.  If you are going out of town, don't publicize it on your social media accounts.  Ask a neighbor to pick up any mail or newspapers in your driveway. Lastly, adding timers to lights can be helpful to make it appear you are home in the evenings.  
If you do have a theft, know that you have protection to recover you from the loss with your homeowners insurance.  Have a question about your policy? Contact your agent today!
Source:  https://www.propertycasualty360.com/2019/10/02/crime-prevention-month-home-security-tips/