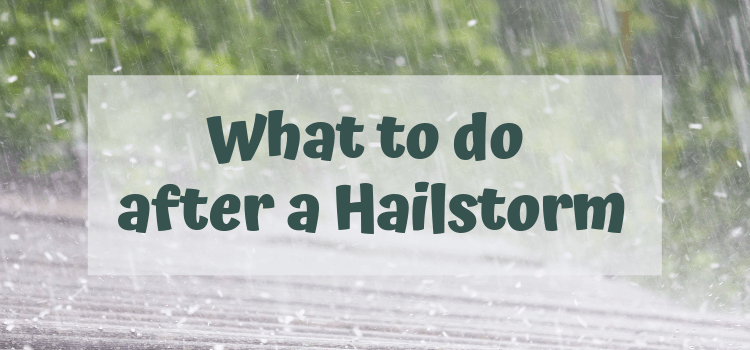 Storm season continues in August and even into the fall months.  Wind and hail can, unfortunately, be quite common this time of year.  The following are steps you can take if your home sustains damage after a hailstorm:
Make note of the day and time of the hailstorm.

After the storm has passed and there is no risk, inspect your dwelling for damage.  Look at the roof, gutters, air conditioning unit, window screens, etc. Do not climb on the roof if it is steep and dangerous.  In addition, check for any interior water leaking in any of your interior rooms.

If you have any broken windows or interior water damage, contact a contractor to complete temporary repairs.  Keep the invoice.

You may wish to have a local, licensed contractor inspect your property and give you an estimate to determine if the repairs will exceed your deductible.

You can file a claim by contacting your agent.  
If you have any questions, feel free to contact us and we would be happy to help you.