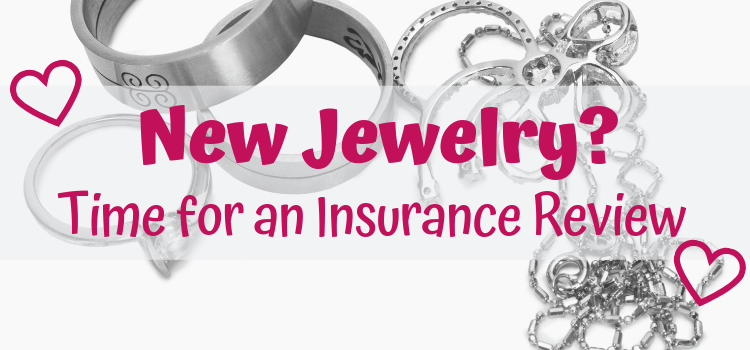 Love is in the air and many lucky ducks just might receive some jewelry during the month of February. It's a wonderfully exciting thing receiving a shiny new token of affection. However, it would be equally as devastating if it were lost, stolen, or broken. It's not always fun to review insurance coverage every time something is gifted or something changes in your life, but it is definitely a good idea to do so.
Now back to jewelry. Be sure to take good detailed pictures and save them so that you can provide the pictures to your insurance company in the event a claim is ever necessary. Even though your admirer may not want you to know the cost associated with your gift, have them save the receipt — either a digital copy or hard copy so that it is available as well. Receipts are important in the event the device is lost or stolen, especially when it comes to jewelry since so many items are unique and hard to price match.
This next part is important for all jewelry, not just new pieces.
Did you know appraisals only last two or three years? With market changes as well as conditional changes in the jewelry itself, jewelry needs to be reappraised occasionally.
A good appraisal should provide a description complete and detailed enough to adequately replace the item in the event it is damaged, lost, or stolen.  
Did you receive jewelry this month or back around the holidays?  What about a birthday? Contact your agent today and they would be happy to do an insurance review!